The latest Technology helping traders make high probability trades whether scalping, day trading or swing trading. On Futures, Forex , Stocks and even Crypto.
Spot Profitable Pullbacks: Tired of going long and watching your trade nosedive? The xBrat Slingshot will be your new best friend, pointing out those juicy pullbacks just waiting to be exploited.
Master Trend Reversals: Ever jumped on a trend too late or too early? Ugh, we've all been there. But with Slingshot, you'll catch those reversals at the perfect moment, maximizing your profits.
Achieve an 85% Win Ratio: Yeah, you read that right… 85%. Say goodbye to those depressing losing streaks and hello to consistent green. We're talking about the type of wins that'll have you grinning from ear to ear.
Never Be THAT Guy: You know, the trader who's always caught off guard, scratching his head, wondering what just happened? With the xBrat Slingshot's insane predictions, you'll always be ten steps ahead of the market.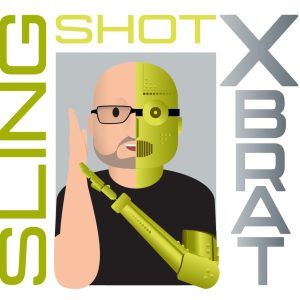 A state-of-the-art indicator designed to help traders like you identify and seize profitable pullbacks and trend reversals with ease. Say goodbye to …