MACD Divergence Trading Indicator
MACD Divergence Trading Indicator For The NinjaTrader Platform

MACD Divergence Trading Indicator
The MACD Divergence automatically measures the height of the MACD Histogram and looks for divergence that will indicate exhaustion in trend direction.  This is then printed onto the trader chart to indicate potential pull backs or trend reversals.  There is no need to have MACD subchart showing and therefore keeps the chart area less cluttered.  
Please view the chart images on the left to help visualize how simple it is to use the EMA cloud to confirm entries and to manage trades.
Instruments:
Stocks

Forex

Futures 

Commodities  

CryptoCurrencies
Whether Swing Trading, Intra-day or Day Trading, our adjustable MACD Divergence indicator is a powerful tool that looks for and indicates exhaustion in trend direction on any timeframe!
What do you get
MACD Divergence Trading Indicator For The NinjaTrader Platform
Price action is at the heart of the trading strategies of many profitable investors. One strategy that depends on trend direction is divergence trading. Hence, you require a MACD Divergence Trading Indicator to strategize such a trade.
It analyzes the price direction of an asset to determine if its movement is in the opposite direction. On top of that, understanding the divergence helps you assess a potential reversal. You also require this indicator when evaluating the underlying momentum of an instrument's price.
MACD Divergence Trading Indicator Features
You require an indicator to determine divergence because the trend moves contrary to existing technical or fundamental data. Thus, it's something that may escape your naked eye. Further, it can be a positive or negative divergence.
Differentiating the two can be cumbersome for a beginner doing manual analysis without a divergence indicator. Yet, this difference has everything to do with market sentiments.
When it's a positive divergence, it signals a potential higher price of the instrument and vice versa. With such data, you can decide whether to enter when the market is bullish or bearish.
Adding this indicator to your collection of trading tools can improve your trading decisions. It'll identify divergence when it occurs in some price reversals. Hence, you may combine the divergence indicator with other trading tools to substantiate your decision to enter or exit a trade.
You barely notice it on your chart because it doesn't clutter it with ribbons and bands. On top of that, it doesn't create a separate MACD subchart.
Therefore, you can focus on essential aspects of the trend direction indicated by colorful candlesticks while also seeing possible trend direction changes as highlighted by the MACD divergence indicator.
How the MACD Divergence Trading Indicator Works
This indicator measures a MACD histogram height automatically. As it does so, it looks for a divergence in a trend. If there's one, it prints the data on the chart, showing you possible trend reversals and pullbacks.
When the trend heads toward the opposite direction, the moving average convergence divergence (MACD) indicator highlights such data on your chart. Thus, it shows the price trend may weaken or change its direction.
Who Needs this Indicator?
You can use the MACD Divergence Trading Indicator to analyze many instruments, including stocks, crypto, commodities, forex, and futures.
It's suitable for any trader, whether you're into swing trading or day trading. Plus, intra-day traders can also use this tool to predict possible discontinuation of trend direction.
Specification:
MACD Divergence Trading Indicator
| | |
| --- | --- |
| Platform | "NinaTrader" |
| Indicator | "MACD Divergence Trading Indicator For The NinjaTrader Platform" |
| License | Lifetime |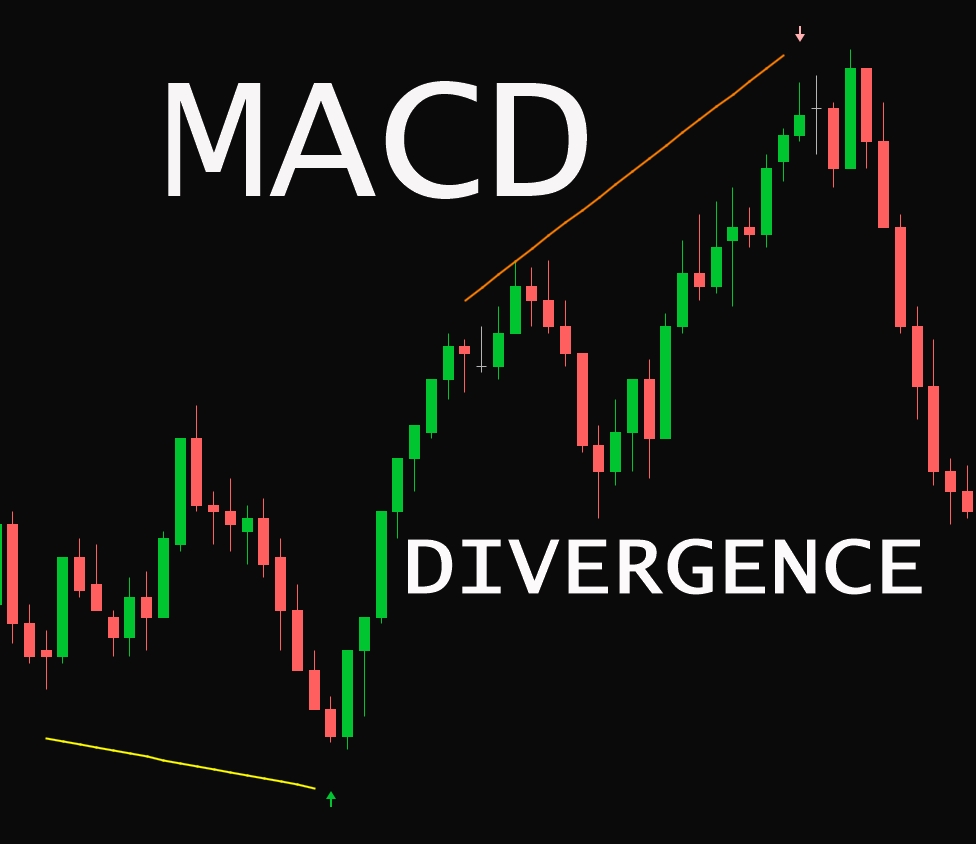 MACD Divergence Trading Indicator