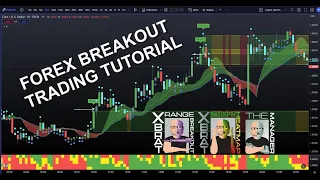 In this forex trading tutorial, Paul highlights a specific breakout strategy around busy times of the Forex Day. The European Gold Pit open and the US Economic Data Release. A simple example of trading with the BIAS on a Breakout with Signal then confirmation and finally using the xBrat Manager to maximize profits. Even the Data Reversal is tradeable with this software combination.
Checkout the software titles below for many different trading platforms:
xBrat Range Breakout HERE 👉
xBrat BIAS Depth Heatmap HERE 👉
xBrat Manager HERE 👉
The Manager – Simple & Repeatable Trade Management Indicator Suite "The Manager" is the ultimate trade …
The BIAS indicator For The TradingView Platform UAE Resident? Buy This Indicator Here!
xBrat Range Breakout For The NinjaTrader Platform. Designed to help define opening ranges of major markets, along …