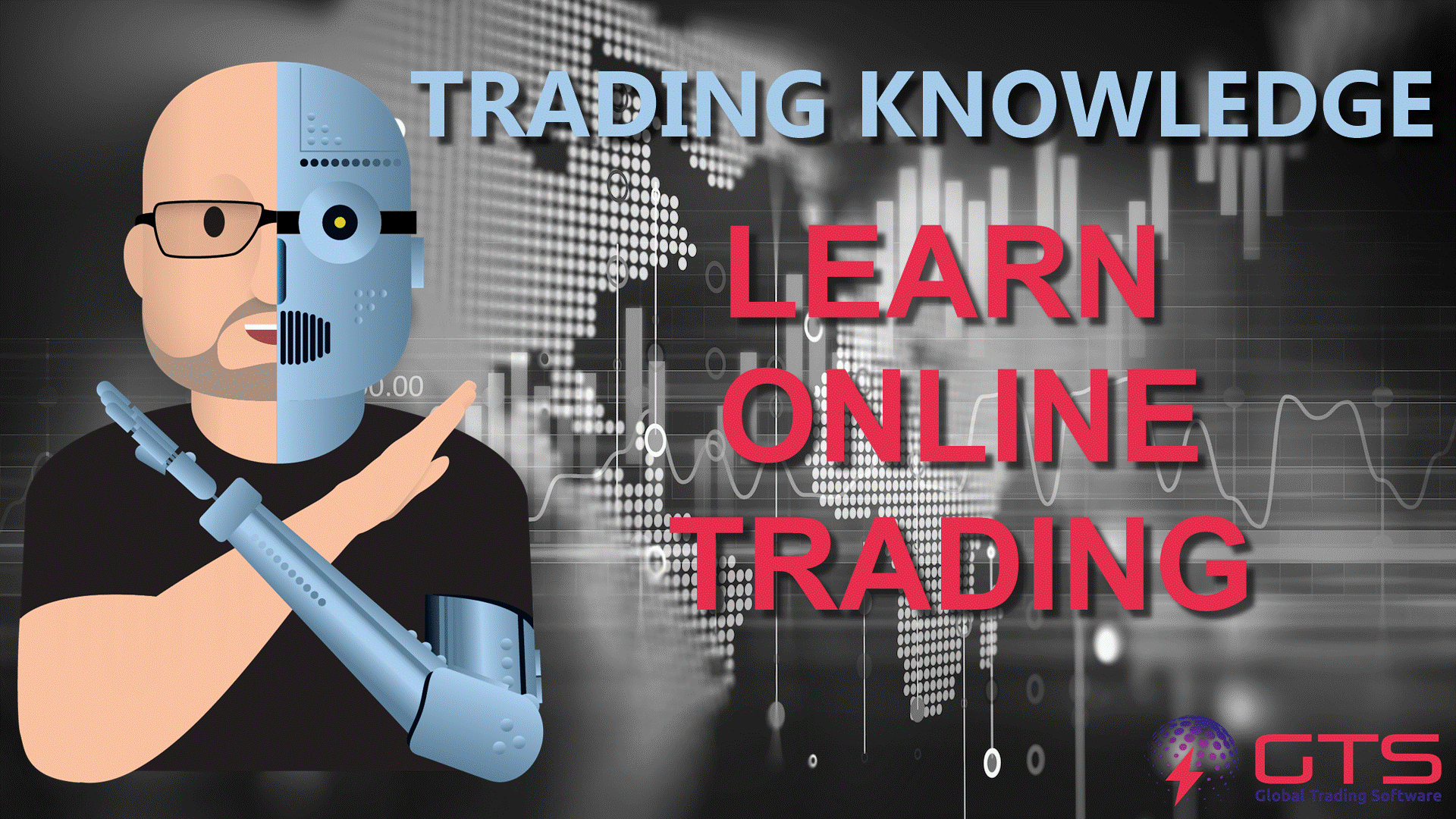 There are hundreds of online traders in the public trading market.

And nowadays, stocks and cryptocurrency have gained immense popularity, which is why everyone is trying to learn day trading online.

If you're interested to learn to trade online, you've gone to the right place. In this article, we'll discuss five important online trading points that will get you ready for your first online trade.

Keep reading and learn online trading today!
What Online Trading is and How It Works
Online trading is a virtual version of the buy-and-sell business. It generates profit by predicting the future price movements of a share and then acting accordingly.
The public trading market used to only exchange stocks and currencies. But nowadays, you'll find commodities and cryptocurrencies as well.
These shares are like speculative investments. The only difference is the percentages of their price returns and their frequency, with trades being the better ones.
Online trading may be categorized by the following:
Procedure: Trading may be done either manually or in an automated manner. Manual trading is performing the process by yourself, with the use of small tools like technical analysis. Automated trading on the other hand is a pre-programmed process that begins, continues, and ends your trades for you.
Time Frame: Some trades last a few hours, some last a day, and some even last a year. In the public trading market, day trading and intraday trading are the two main ways you can exchange products. Their names are pretty self-explanatory. Day trading are exchanges that open and close within the same day, and intraday trading can take days to weeks or months.
Length: Now, length is more of a position in trading, both short-term and long-term trades are available and are known as swing trading and positional trading. Swing trading is done in liquid markets and takes advantage of price swings with short-term trades. While positional trading is a form of long-term investment that relies on the increase of profit through time.
Analysis Technique: Online traders primarily make use of either technical analysis or fundamental analysis to gain knowledge about their investments. Technical analysis is a statistical process that monitors price movements and other factors like volume and momentum. While fundamental analysis examines the economic and financial factors influencing it.
The Benefits of Online Trading for Beginners
The biggest and most obvious benefit of online trading is the ability to do it anywhere, anytime, and in any way you wish. There isn't a need to attend scheduled meets in certain places or even socialize with the surrounding traders, the public trading market is open to all.
The process of online trading also eliminates the middleman, which in this scenario is the broker. This provides you the freedom to perform your trades according to your will and rids you of the need to finance with a third party.
And since online trading does not require a broker, it has become a cheaper and faster alternative. Without a broker you'll execute your trades on your own, so you won't have to pay anyone to do it for you. This also means that you won't have to wait for the trade to finish since most online trades instantly reflect.
And the favorite advantage of all, online trading allows you to monitor your investments in real time. These online trading programs and tools constantly inform you about your trades, giving you enough awareness and buffer. Monitoring your trades through your devices any time of the day rids you of the feeling of anxiety and the chances of acting on impulse.
Best Online Trading Platforms for Beginners
Finding the perfect trading platform is just as important as knowing your trades inside out. With a great trading platform, you can learn how to trade online and even meet online stock trading groups.
Below are some of the best online trading platforms for beginner traders:
TD Ameritrade – A popular and safe choice for all kinds of traders
Fidelity- Best for online stock training (building discipline and habits)
TradingView – Ideal for traders who are still in the process of how to learn trading online
Merrill Edge- A great place to learn stock trading online
NinjaTrader– Ideal for trading forex and futures online
Avoiding Common Mistakes in Online Trading
Regardless of whether you're planning to go through a trading online course and online day trading schools or not, learning about the common mistakes traders make will surely benefit you.
Most beginner traders make the mistake of trading too much too soon. This is a common result of excitement and enthusiasm. Remember that trading great amounts within short periods of time do not always result in a quicker generation of great profit. Trading is not a casual process but one that requires patience and skill.
If you took a trading course online, you probably learned about making a trading plan as my online trading academy taught me. It is a common mistake of traders to not use trading plans as they go on with their trades.
Trading plans root you to the ground and ensure that your decisions follow the path of your plans. Trades can be critical, and making decisions off on nothing can lead to great loss.
And the biggest mistake of all is emotional trading. Online trading gives you the opportunity to profit greatly within short periods of time, but that only means that it also has the potential of serving loss. It's important not to act on intense emotions and learn control when trading.
How to Choose an Online Trading Academy
As a beginner trader, going through an online trading academy education or an online trading academy workshop is a crucial part of your trading journey.
A good online trading class should specialize in educating and training their students, not just about trading itself but also about the kinds of trades they wish to make.
It's a good rule of thumb to choose trading classes online that allow you to learn about the strategies you wish to take in online trading. Options trading course online and day trading online course are examples of both short-term and long-term trading strategies.
When choosing a trading school online, you may try their free online stock classes before entering their fee-based trade classes online. This allows you to experience the online trading education of the academy and gauge whether it's right for you or not.
They should also include activities such as online academy trading to give you a hands-on experience of what it's like to be in the public trading market. BUT first join an online trading community like the FREE GTS Trading Comminuity HERE and ask 1000's of other traders what they did….