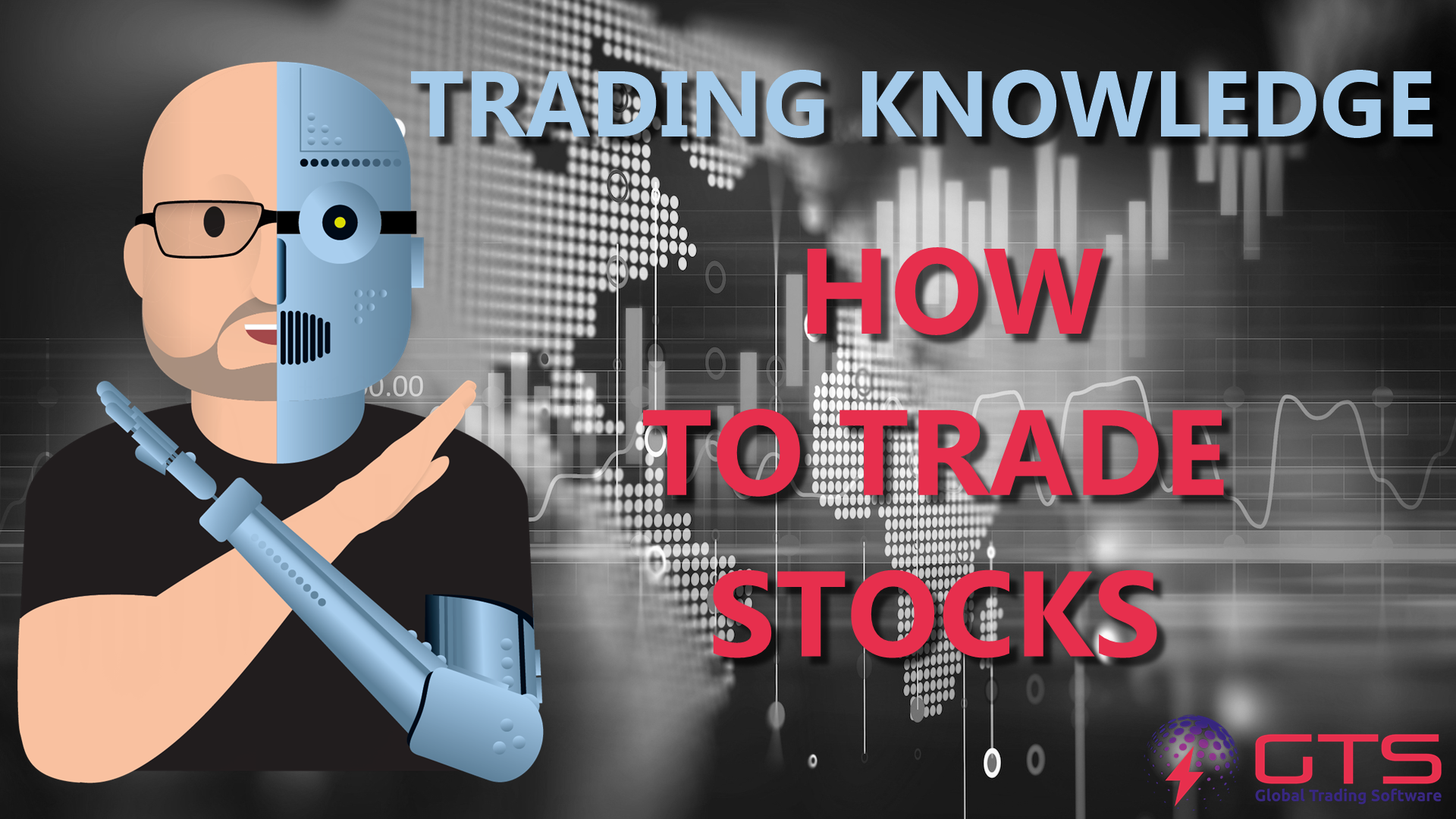 Stock trading is an excellent way of diversifying your investment portfolio. While most people rely on traders, you could learn how to trade stocks to make your own investments.

Share trading is one of the safest investment options available in the long term. But, you can lose money if you don't understand how the market works. You can educate yourself about financial markets with online share market courses.

You'll also learn about the risks of stock trading and practice with a demo account. We also recommend reading books on the subject and keeping track of financial news. Here are the steps to get you started.
Open a Stock Trading Account
When you learn how to trade stocks, you will need to open a stock trading account. Individual traders don't have access to the exchange network. Thus, you'll need a broker who acts as an intermediary between stock traders.
Most brokerage firms have a website and mobile app where you can open an account and execute trades. Since online brokers are many, you'll need to consider a few things before you settle on one.
These include commissions and associated costs that the brokers charge. We recommend brokers who provide demo accounts to practice your trading skills. Also, look for platforms with research and education features that will help you learn how to trade stocks.
Learn the Markets With Stock Trading Courses
If you are a beginner, we recommend taking up free online share market courses to learn stock trading. These are crash courses that teach you different types of stocks and how to analyze the market.
If you want to learn more than the basics, you may opt for stock trading courses from experienced traders. These classes are available on sites like Udemy and Skillshare. Unfortunately, the classes don't have live instructions.
On the flip side, you can learn stock market trading from websites like Bullish Bears. They offer a live trading room for personalized instruction and demos. Moreover, newbies can also take up options trading courses to broaden their knowledge.
Understand the Stock Market Environment With Technical and Fundamental Analysis
Stock analysis is important for any trader. It gives them an idea of the value of the shares they're buying. You'll come across different analysis methods when doing stock market courses. These include:
Fundamental analysis is reviewing financial statements to determine the value of a stock. This includes company statements like the balance sheet and income statements, among others. Factors to consider include the company's revenue, profits, debts, and management team.
Technical analysis involves analyzing a stock's price movements and trading volume over time. This helps traders understand a stock's performance to predict future price trends. Technical analysts use tools like charts to identify patterns and trends for arbitrage.
Practice Stock Trading With Free Demo Accounts From the Broker
Paper trading, also known as virtual trading, is a great way to get familiar with the stock market. Most brokerage firms provide a stock market simulator or demo account on their sites.
Demo accounts have the same trading platform and tools as real accounts. It simulates the real-time environment of the stock market.
Thus, you can practice while you learn how to trade stocks. There are also different trading strategies that you can test out to see how they perform.
Study the Risk Management of Your Trading Strategy
Risk analysis involves assessing the risks associated with a particular stock. This includes market risk, industry risk, and company-specific risk. Generally, you can take free stock market courses to learn about risk management.
Every trade has a level of risk. So, it's important to understand the potential rewards as well as the risks.
This will help you make more informed decisions when buying shares. It will also allow you to use trading strategies like stop-loss orders to mitigate risks.
Another way of reducing risks on your investments is by diversifying your portfolio. This involves spreading your investments across different stock classes and industries.