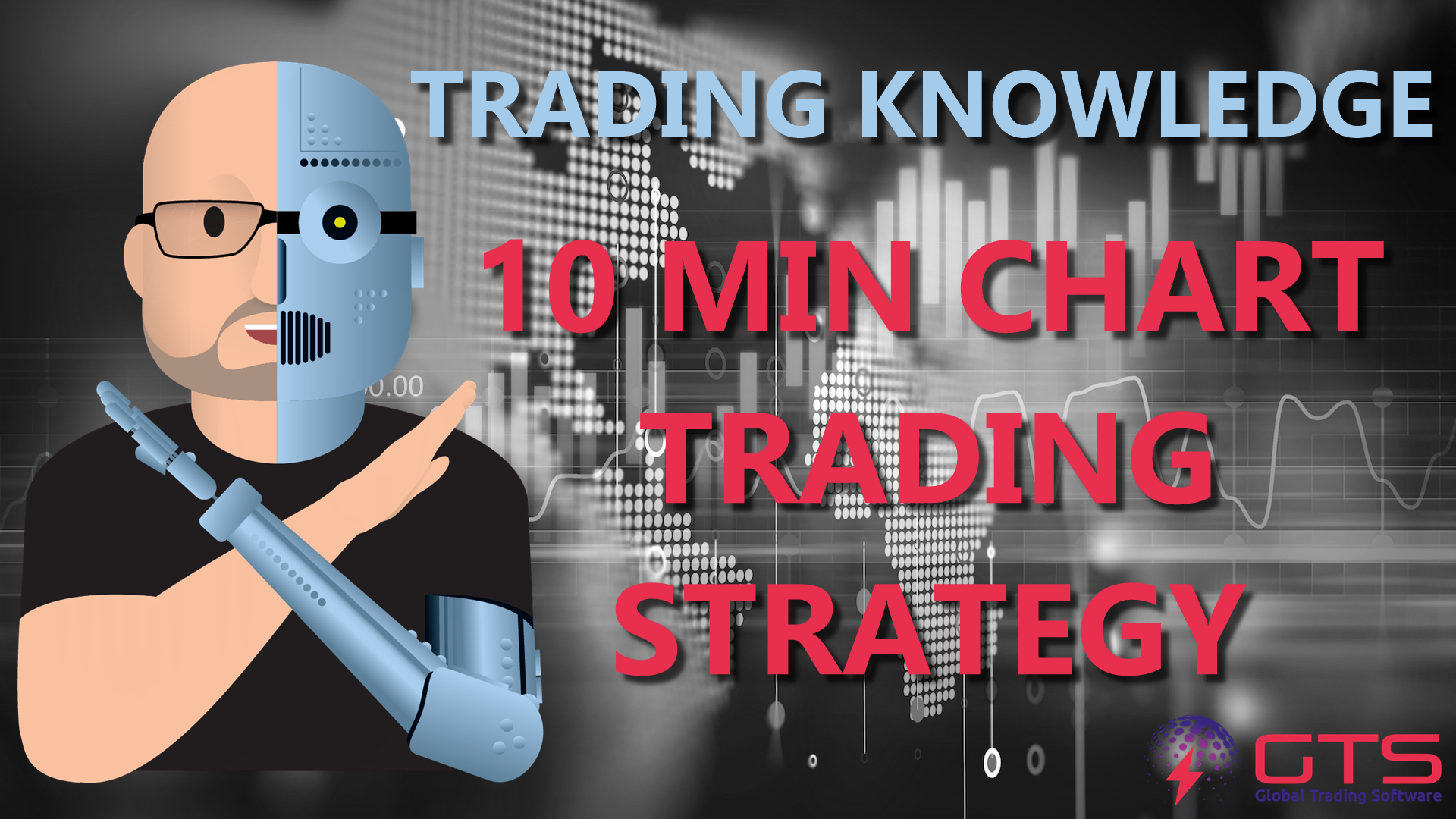 Scalping techniques, such as the 10 min chart trading strategy, are common among day traders. A day trader's goal is to spot short-term trends and then make a profit off these trends by quickly transacting as needed.

10 minute chart trading involves making such transactions within a 10-minute frame once you've successfully identified a pattern. Your goal, as a trader is to see where the prices are going. Then you buy/sell and then sell/buy within 10 minutes, and you can do this as many times as you like.
What Is A 10-Minute Scalping Trading Method?
Day traders often use the 10 min chart trading strategy for adding up profits in a short span. Pattern day traders buy and sell (or vice versa) stocks, currency pairs, and so on, within a day. The goal is to profit from small fluctuations in the prices of the assets (in this case, within 10 minutes).
Traders first predict the direction that an asset's price will take. Then, they make profitable transactions.
Which Indicators To Use For The 10-Minute Scalping Method?
One of the most important elements of any 10 min chart strategy is the ability to predict the direction of the asset price. To do so, traders use indicators designed to use current market data to predict the price of the asset in the short term.
In other words, indicators help investors understand the current market trends.
Traders most commonly employ Exponential Moving Average indicators (or EMA) for quick scalping. Other prominent options are the Supertrend Indicator and the Moving Average Convergence Divergence (MACD).
These indicators help traders make informed scalping decisions.
Our xBrat Roller Coaster takes the logic of the Stochastic/MACD Cross strategy and employs EMA cloud logic gor entry and trade management. The chart below is a 10 minute chart for EURUSD witht he xBrat Roller Coaster Long and Short trades.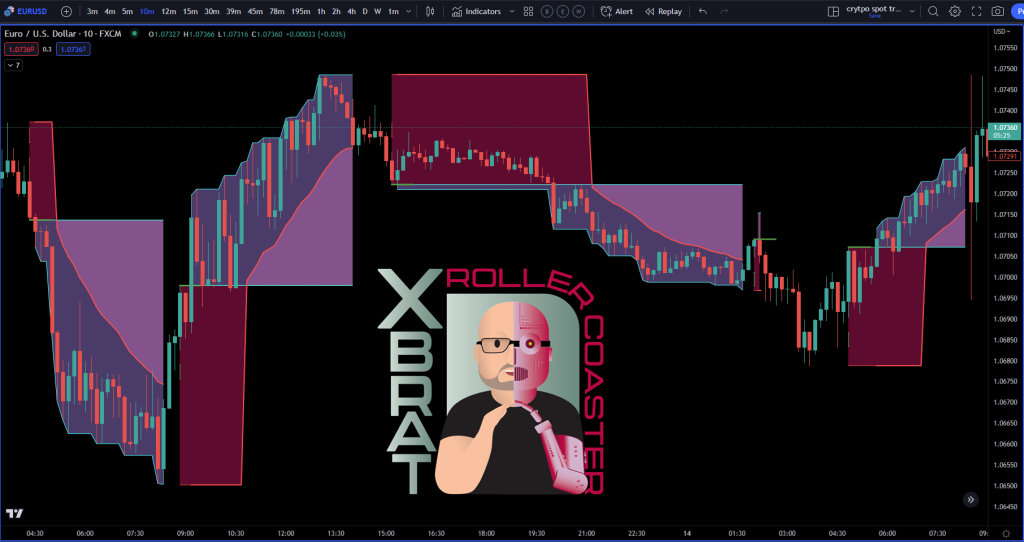 10-Minute Scalping Trading Strategy
To round up, here's how a quick scalping strategy works, be it a 15 min, 10 min, 5 min, or 1 min chart trading crypto strategy:
Start by identifying a short-term trend
Use a suitable indicator to predict the price of the asset you want to trade
Spend an hour or so studying the trend
Start selling/buying in successive 10 minute period
Buy/sell within the same period
Make as many profitable transactions as possible in this window
Just keep in mind that a single disturbance in the trend may put you at a loss greater than your profits, so tread carefully.
We hope this helps!