The Manager Trade station platform
The Manager – Simple & Repeatable Trade Management Indicator Suite
"The Manager" is the ultimate trade management indicator suite for all instruments and for all timeframes.
This trade management tool has settings for:
Swing Trading
Day Trading Conservative
Day Trading Moderate
Day Trading Aggressive.

The Manager – Simple & Repeatable Trade Management Indicator Suite
The Manager Trade Station Platform
If you're looking for a simple-to-use and reputable trade management indicator suite, then consider The Manager Trade Station Platform.
Think of "The Manager" as the ultimate trade management indicator suite. It works perfectly for all instruments and for any time frame. This means that you have full control over what type of information you get from the platform based on the type of trader you are.
Use the Manager Trade Station Platform based on your trading style. Whether you're into short-term trading, long-term trading, or both, you're assured that this tool will help you succeed.
The Manager Trade Station Platform is suitable for instruments such as:
Stocks
Forex (with volume data from your broker)
Futures
Commodities
cryptocurrency
Multi-faceted Tools
The trade management strategies for this indicator are simple and repeatable. Just follow the rules to maximize profits in any move from any signal strategy you're using. This is possible on all instruments that have volume data available.
The tools available include:
Average volume: Get details on how much of an instrument is being traded in the market. Large volumes usually indicate liquidity, which is great for day trading, for example.
Volume distribution or accumulation: Again, volume plays a big role in deciding whether to trade a specific instrument, but this time in terms of how it's widely spread in the market.
Adjustable BIAS cloud: Take advantage of the BIAS cloud which can be adjusted with different color candles. That way, you have multiple EMAs to give a good overview for analysis.
Trade Management Tool Settings
A well-trained trader will see available combinations to give aggressive, moderate, and conservative trade management strategies.
So, you can adjust this trade management tool settings for:
Swing Trading: As a long-term trader, you should adjust the setting to look at historical data over weeks or months. That way, you have a good view of historical performance, while also getting guidance on upcoming trends.
Day Trading Conservative: If you're new to trading, then the conservative setting might be right for you. You can manage your trades by basically minimizing your losses, but your gains margins are likely to be smaller.
Day Trading Moderate: If you feel more confident about your trading skills, then consider the moderate setting. Get the best of both worlds by being cautious with your trades, but still aiming for good profits.
Day Trading Aggressive: Experienced day traders will go full speed with their trading in the aggressive setting. It increases the chances of big profits, but there's also the risk of big losses.
Specification:
The Manager Trade station platform
| | |
| --- | --- |
| Platform | "The trade station platform" |
| Indicator | "The Manager – Simple & Repeatable Trade Management Indicator Suite" |
| License | Lifetime |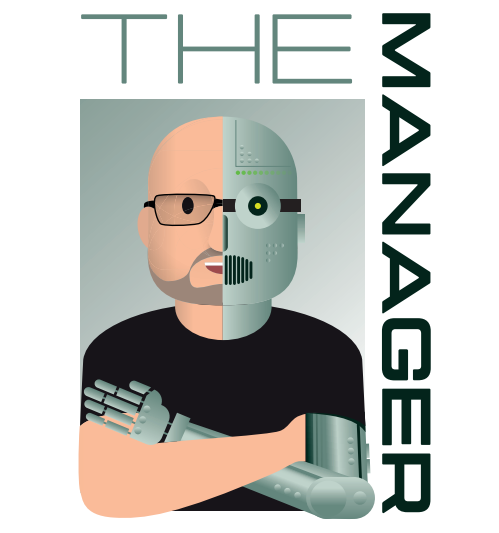 The Manager Trade station platform